Wear It Wild
Friday 5th June 2015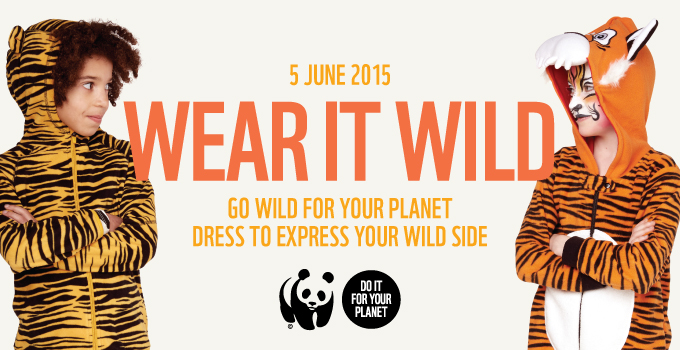 As part of the World Environment Day, WWF (world wildlife foundation) are encouraging everyone to take part in a fundraising day to support our wildlife and natural environment.
We have signed up to take part in the Wear it Wild event  on Friday 5 th June.
On this day we are asking pupils and staff at St Joseph's to bring along £1 and dress up with an animal or wildlife theme – this could be an animal onesie, a t-shirt with an animal on it, animal slippers, animal print ribbons or scarf, etc.
The money will then be donated to WWF to help them protect our wildlife, our environment, our planet's future and OUR future. 
Did you know that our wildlife population has dropped by over a half since 1970?
If you can, please take part and visit the website below for more information on how WWF are protecting our animals and why we need to help as much as we can.